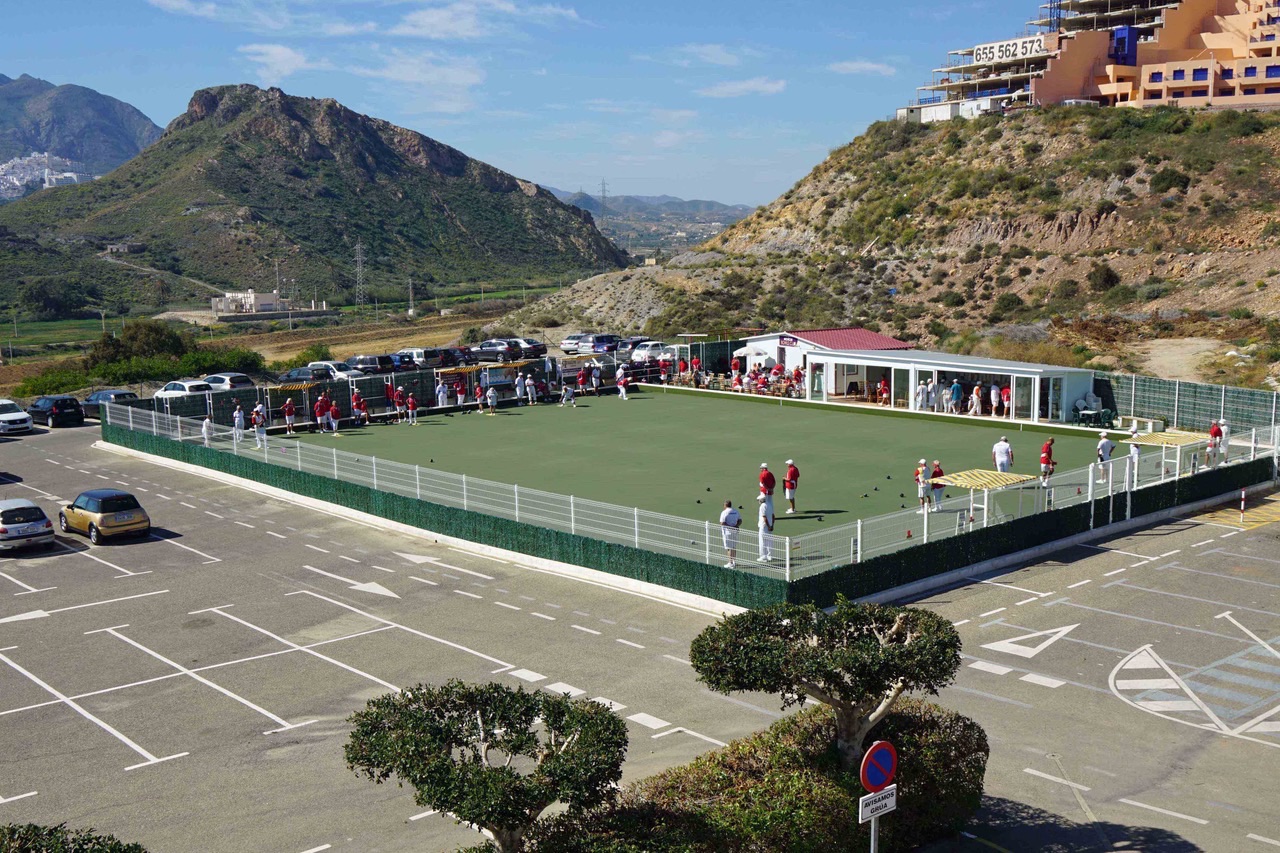 MOJACAR BOWLS CLUB [fully Covid Compliant}
Known as the friendly club, Mojacar Bowls Club was founded in 2014. We have approximately 60 members some of whom live in Spain and others who visit us on a regular basis usually in the winter months.
Day Visitors, Touring Teams & Visiting Clubs are always welcome, even if unlikely at the moment. We have 'Roll Up' days on Tuesdays, Thursdays and Saturdays 9.30am for a 10.00am start.If you are a beginner, our qualified coaches will give you three free lessons to get you started. If you would like more information on the Club and what we can offer please Click here
Subject: Covid 19 IMPORTANT NOTICE to all members
Please note: You guy's coming out from the UK will need to quarantine yourselves from the Bowls Club for 7 days. If by so doing, you would miss the entry closing date of a certain competition AND you are actually in Spain, then let a committee member know, so that your name can be added to the Entry form within the deadline.
For your extra information, talks are ongoing with FAB and the other local cluubs, as to whether it will be possible to play leagues or any other inter club competitions and as soon as we have firm news we will let you all know. Rest assured that your committee are working in your best interests to keep everything going and to ensure that we all remain safe while bowling.
Chris Nuttall
Vice President
Apologies If anyone has contacted the club during the lockdown period and have not recieved a reply, could you please resend your enquiry through the contact page section of this website.
Updated 13th April 2021