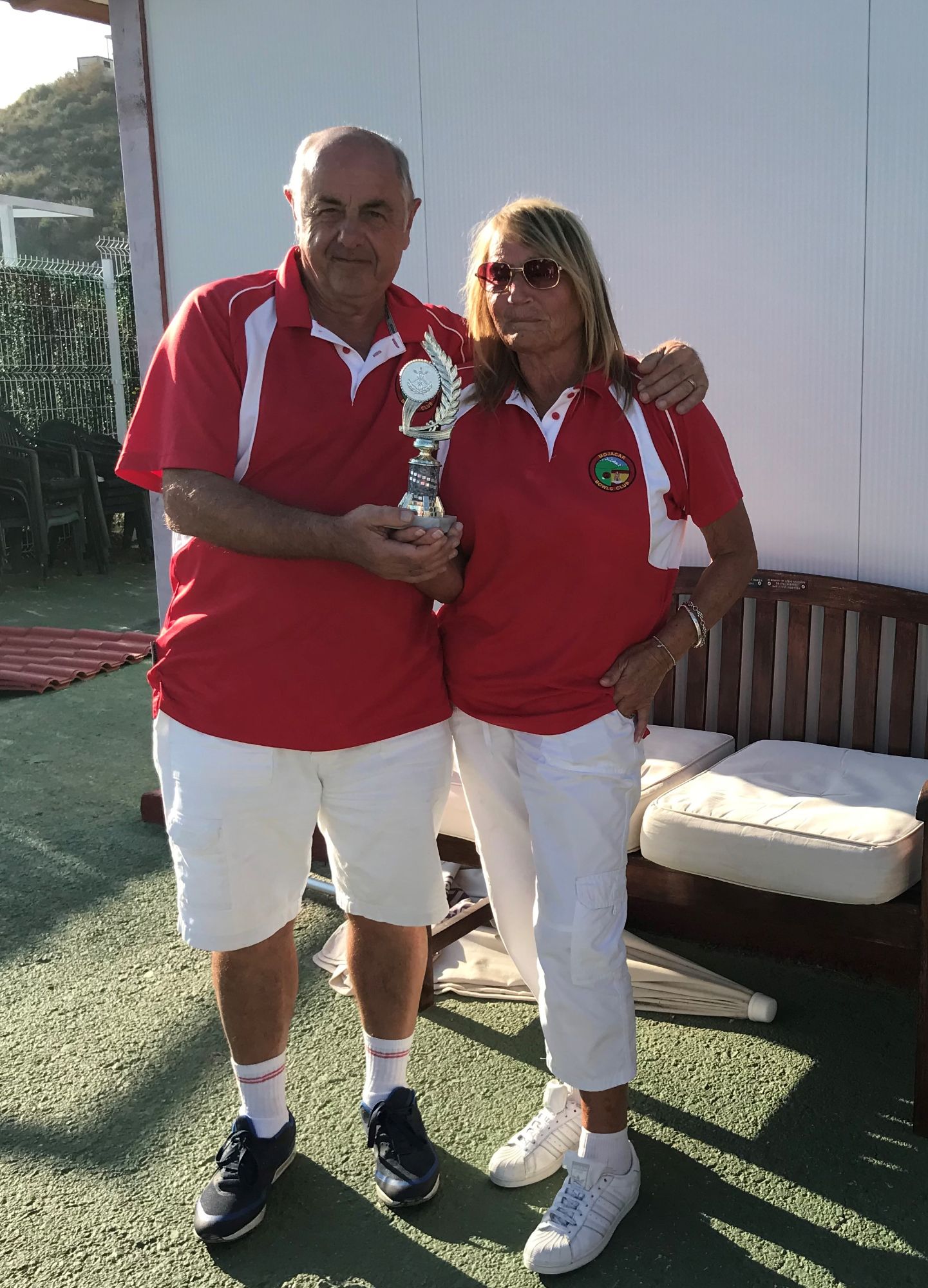 Another sunny afternoon at our wonderful Mojacar bowls club saw the final few games to be played off, for the 2 Woods Mixed pairs, Round Robin competition.
Although there was no doubt about who the overall winners would be. There were still a couple of matches to be played that would affect the runners up positions.
So without further ado........ in 3rd place with 15 points, was yours truly with my bowling demon wife Stephanie,
2nd place were the Well preserved, evergreen, Millingtons with 16 points [I think!]
And,.....Drum roll please......
With a Perfect Maximum score of 24 points, the indefatigable and undefeatable...
Rosie & McKay, aka, Donny & Izzy ......What a Pair!
Also a big thank you to Derek, our illustrious Competition Secretary, for organising this event and of course everybody who took part. hope you enjoyed it.